Introduction to Choice Home Warranty Review
Choice Home Warranty is one of the best because of its comprehensive, reliable services. This can be seen in their packages, fees, and customer service comprehensiveness.
The company is well-awarded and is included in the Best Home Warranty Companies by US News. Aside from this, they are recognized by Angie's List and BestCompany.com. Through this, we can see the high quality of their services as proven by review sites.
With them, you get a streamlined process for home insurance. For starters, they only offer two plans, the basic plan, and the comprehensive plan. For any additional items to be covered, you can also pay a reasonable additional fee with maximum coverage of up to $500.
The company is notable for ensuring that every person is given responsive and personable services. They provide a quick and efficient claims process to avoid being only one among many. You will have a dedicated team for you so that they can quickly respond to any of your needs throughout the claims process.
We've created a thorough company analysis to guide you if you currently need a warranty for your home systems and appliances. We go through their different plans, how their customer representatives operate, and more.
Choice Home Warranty
Choice Home Warranty is notable for its excellent overall services. One of their best features is their comprehensive coverage, as the only state they do not service is Washington. Through this, they can cater to many clients all over the country.
As home warranty is still unfamiliar to many clients, they take their time in explaining their services, which is always helpful. This is done through their highly informative website that thoroughly shows you their different plans, the contract length, and their claims process.
Because of this, they are featured on many websites, such as BestCompany and Top10.com.
Pros
Claims Process
The first thing we will look at is the company's claims process.
From what we've seen, it is a straightforward process. Once you need repairs, you can contact them at any time and date throughout the year. It makes it highly convenient for clients, as we may never know when our appliances will become damaged.
Once contacted, their technicians arrive quickly. For this, they have a response guarantee of 48 hours. We found them quick in answering your emails, phone calls, and emails sent through their website.
They make sure to explain their services thoroughly and are technically competent. This
makes for an excellent experience for clients.
Further proving their competence is their extended guarantee of 60 days for artistry and 90 days for the repair parts. Through this, you can feel more confident about the quality of their work.
Finally, they quickly respond to customer complaints, as seen on their Better Business Bureau page. This shows a high level of dedication toward addressing their clients' issues.
Coverage of warranty
Choice Warranty stands out because of its comprehensive plans that are good for buyers and sellers, which is why many real estate portfolio managers recommend them.
It is divided into two plans: primary and total coverage.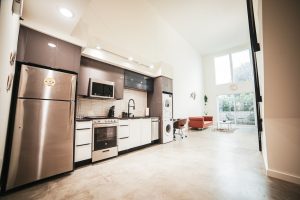 The basic plan covers all of the essential parts of your home. It includes the heating, electrical, plumbing, and cooking system. On the other hand, the comprehensive coverage plan adds coverage for the following:
Air conditioning
Refrigerator
Clothes washer
Clothes dryer
Given how vital these appliances are and how frequently they break down, the total coverage plan is worth it. It only has an additional price of less than $100, making it a steal.
The company provides optional coverage for those who want to include their pool, septic system, stand-alone freezer, central vacuum, and similar parts. For this, the amount we recommend you purchase coverage for is your roof, sump pump, and well pump, given how vital these are for your everyday routine. After all, damages to these can cause structural weakening, which may lead to thousands of injuries in the long term.
In addition, they make your first month free. This can significantly lessen the cost on your end and make adjusting your budget more manageable.
A good option for home sellers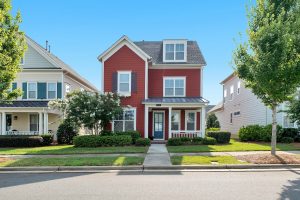 A standout trait of the company is that they do not charge you additional fees for transfers of contracts. They also do not require home inspections to be done before you purchase a plan. Both of these lessen the stress on the seller's end, as there will be fewer fees and appointments to be done.
Good prices
Now that we've seen their plans, we can confidently say that their rates are among the most affordable in the market currently.
Aside from this, they give a 5% discount for your payments if done monthly, and this can provide significant discounts when calculated cumulatively. In addition, you get a free 13th month if you pay for your complete plan only once.
Well-explained services
Finally, the company needs to be good at explaining its services and the limits of its service. It is because a home warranty is still new for many people, and there is confusion about its difference from home insurance.
For this, their website is excellent in differentiating the two. You also get many resources here that explain how you can process claims, their different plans, and the benefits of their services.
It also helps that their phone representatives are highly informative when explaining their services, and this helps in making sure that first-time buyers are well-guided.
In conclusion, the company is an excellent choice because of:
The fast and responsive claims process
Coverage of warranty
A good option for home sellers
Good prices
Well-explained services
Cons
Fees for calls
The only possible downside is that they charge $85 for their service call fees. This may be a bit high for those on a tight budget, especially if you need multiple repairs in one week.
Still, we found it reasonable, given that they assign a specific team to handle your concerns, which makes the process faster for you. Aside from this, it is also lower than what other companies offer.
It doesn't cover Washington
Aside from this, they do not provide coverage for residents of Washington. If you reside here, it is better to choose other companies.
Your options include American Home Shield, Cinch Home Services, The Home Service Club, and First American Home Warranty for those who reside here.
Fewer options for plans
The company only offers the Basic and Total Coverage plans, which limit your services and may discourage some users who want more flexibility in their options.
The good thing is that the company allows you to customize these plans a bit, especially if you need additional coverage for systems like pools, plumbing systems, and well pumps.
In conclusion, the downsides to the company include:
Lack of coverage for Washington
Fees for calls
Fewer plan options
Is Choice Home Warranty a good option?
We highly recommend the company for their affordable rates and reliable repair services. They are further praiseworthy because of their responsive customer service, comprehensive coverage, and informativeness.
The company's flaws are also minor, as it only involves a lack of coverage of Washington and its limited options. We found both to be workable compared to other companies' flaws.
Conclusion
Overall, we highly recommend Choice Home Warranty. They are an excellent choice for homeowners and sellers, as seen in their comprehensive packages and pricing. We also didn't find any significant issues with their claims process and the quality of their repairs, which are the backbones of the home warranty business.
While they have a couple of issues, we found them relatively minor compared to other companies.
They are suitable for helping you avoid spending too much money during sudden issues in your appliances and home systems. They are highly responsive and informative, both of which help lessen the stress during cases like this.
Because of this, Choice Home Warranty is an excellent choice overall.