Window stickers are a low-cost way to deter burglars from targeting your home. By displaying a sticker that indicates that a security system monitors your home, you can make potential intruders think twice about attempting to break in. These stickers are easy to install and can be purchased from various retailers. So, if you're looking for a way to bolster your home security on a budget, consider investing in some window stickers.
This is one of our top tips to keeping your home safe, so we thought it would be beneficial to really look into the reasons why you should do it and the reasons that it works. Out of all of the tips that we have, this one is probably the easiest, quickest, and cheapest that we could find that has been proven to reduce the chances of your house getting broken into.  So make sure you check out all the points we have in our article, as it can really help out if you are worried about the protection of your home but can't buy a full security system yet.
Research different types of window stickers to find the most effective for your home
When it comes to home security, window stickers can effectively deter unwanted intruders. Several different types can be used. Some are simple and display a company or logo, while others are more complex and can feature information such as the type of security system installed in your home. Furthermore, home security companies may offer custom window stickers that can be tailored to your specific needs. Research the various types of window stickers available and choose the most effective for your home security system.
Place them in strategic locations around your windows, doors, and other entry points
Home security is important to protect ourselves and our belongings from harm. While there are multiple strategies homeowners can implement to keep their home safe, utilizing security stickers is a relatively easy and cost-effective way to help others understand that your home is secure. When placing these stickers, it's important to place them in visible locations and away from any disturbance — strategic locations like windows, doors, and other entry points should be your go-to choices. This placement ensures potential intruders know your home is monitored as soon as they approach it, while still affording you the privacy of not having your cameras or signs visible inside your home. By choosing strategic entry point placements for security stickers, homeowners can deter unwanted visitors from entering their property.
The whole goal of this sticker is to be visible to prevent your house from being targetted by intruders. So you won't want to have it somewhere that they can't see it. This is why we suggest getting a high visibility sign, or a couple, and put them around the windows on your main floor.
Make sure they are visible from the outside and easily readable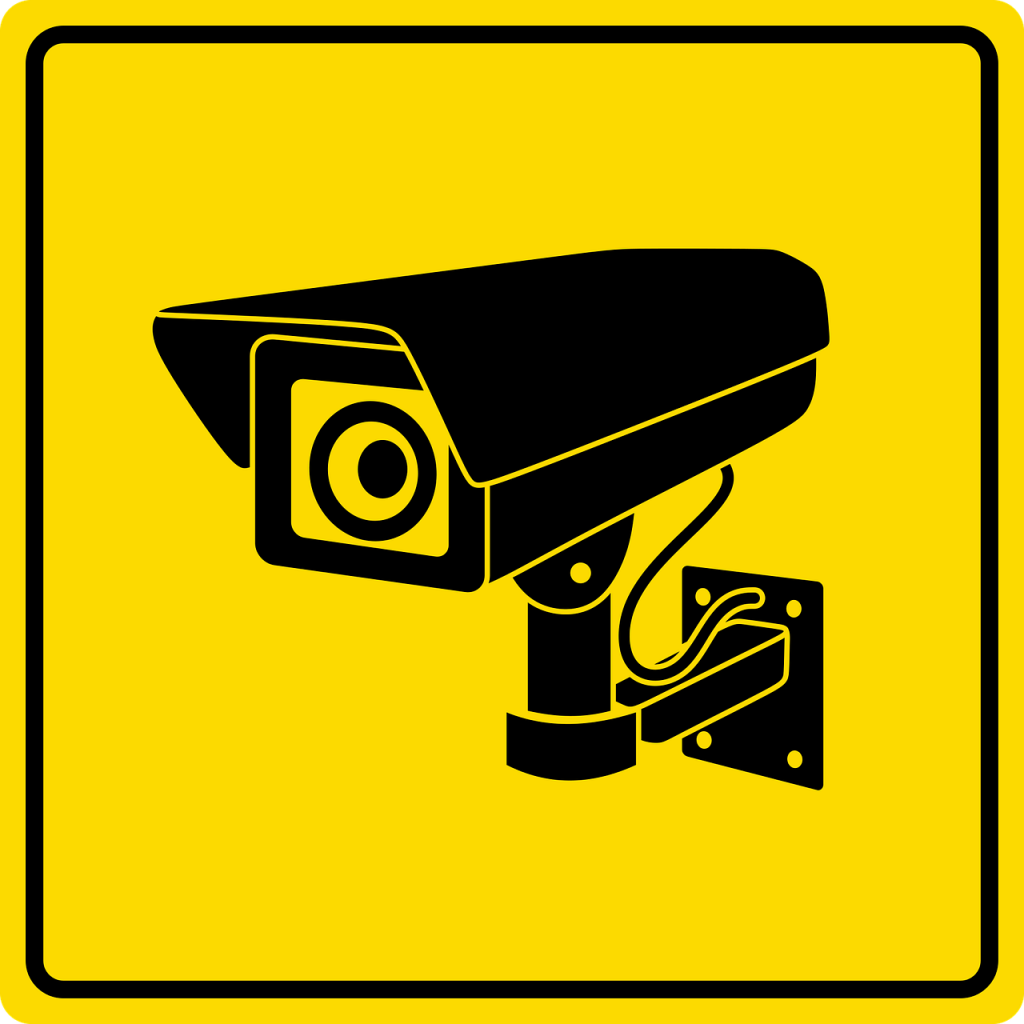 Home security window stickers can be an effective deterrent to potential burglars and intruders, but it is essential that they are visible and easily readable. Whether the sticker promotes a home security system or just warns of video surveillance, it should be placed on windows facing the street or driveway to maximize visibility. The size and font of the text should also be large enough to be seen from a distance. It is also important to fix the sticker securely so there is no risk of it peeling away or being blown off by the wind. Furthermore, it might be beneficial to keep a record of where each sticker has been placed in case any additional ones may need to be purchased in the future.
Check that they are durable and weather-resistant
Securing a home is of the utmost importance, and one way of doing so is to have window stickers that serve as deterrents for would-be intruders. However, the effectiveness of these stickers relies on their durability and weather resistance. When buying window stickers for your home security system, it is crucial to ensure that they are constructed with robust materials and built to last in even the harshest environments. Poor-quality window stickers can easily be damaged by wind or rain, while long-lasting ones are designed to resist both water and UV rays. Moreover, if you're planning on selling your home in the future, you can rest assured that durable security window stickers won't present buyers with an unsightly mess when removed. A solid investment in quality sticker material will ensure that your windows are well-protected against intrusion both today and into the future. In short, by investing in quality and taking precautions to purchase weather-resistant home security window stickers, you can have greater confidence in the safety of your property.
Consider getting a custom design that matches your home's style
As one of the first lines of defense for your home and family, a security window sticker is an effective way to deter burglars and intruders. However, the standard black and white window stickers can detract from the aesthetic of your home's exterior. To protect your property while retaining an elegant design, custom-made home security window stickers offer an attractive solution. These stickers are printed with fade-resistant inks on high-impact materials such as plastic, metalized polyester, or vinyl backings. Furthermore, you have control over what the sticker will look like—from colors to logo design to size—so they can cleverly blend into a home without compromising safety. With this customizable security window sticker, you know that you have a protective measure in place that looks great at the same time.
Where to buy window stickers
When it comes to finding the best home security window stickers, there are many online and offline retailers. You can purchase standard window stickers from many large retail stores or order custom-made ones from specialized shops for home security systems. Amazon, eBay, and Etsy are good places to look for home security window stickers. Whichever option you choose, ensure the sticker is of high quality to withstand the elements and provide maximum protection for your property.
Conclusion
While window stickers alone cannot guarantee a home's safety, they can effectively deter burglars. When purchasing security window stickers for your home, it is important to make sure they are durable and weather-resistant to stand the test of time. Additionally, you might want to consider getting a custom design that has a style that matches your home's aesthetic. Finally, you can shop for window stickers in stores both online and offline. Investing in quality window stickers is an easy way to add an extra layer of protection from potential intruders. With the right window stickers, you can have peace of mind that your home is secure.
As you can tell in this article it doesn't matter as much if you do have a home security system as long as it looks like you might have a security system. By simply having a sticker up you might make your intruder think twice about targeting your house. When home intruders are casing houses, they look for signs that make your house less desirable than other houses, so really as long as you look a little more secure than the other houses, there's a good chance that they might not target your house. So, at the end of the day, this sign's value proposition for your house's safety is probably the highest out of any home security tool. For between $5-$10 you can make your house less of a target, so why not?
Frequently Asked Questions
Why should I use window stickers to bolster my home security?
Window stickers effectively deter burglars and intruders from entering your home, providing a visible layer of protection for your property. They are easy to install and require no additional maintenance, making them a convenient and cost-effective option for home defense.
How do criminals know which homes are easy targets?
Criminals often look for homes with inadequate security measures, such as unlocked doors and windows, to determine which houses are easy targets. If you display visible home security window stickers on your property, it can make intruders think twice about targeting your home.
What are some common methods criminals use to break into homes?
Criminals use a variety of methods to gain access to homes. Common techniques include picking locks, cutting windows or screens, and forcing doors open with crowbars or similar tools. Home security window stickers can be used as an additional deterrent against these kinds of intrusions.
How do window stickers help to deter criminals?
Window stickers act as a visual deterrent, letting potential intruders know the property is protected. This can make them think twice about entering your home and choosing another target instead.
What are some tips for choosing the right window stickers?
When selecting window stickers for your home, be sure to choose durable and weather-resistant ones. You might also consider getting a custom design so that the sticker is an aesthetically pleasing addition to your property. Finally, make sure to shop from reliable online and offline retailers to ensure high-quality protection.
How should I apply window stickers for maximum security?
For maximum security, it is important to make sure that the window stickers are applied correctly. Start with a clean surface and use the provided adhesive or tape to secure the sticker in place. Make sure the sticker's edges are completely sealed and check regularly to ensure that they remain firmly attached.
Are there any other security measures I should take on top of using window stickers?
In addition to using window stickers, you can take other security measures to protect your home. These include installing motion sensors and cameras, deadbolt locks, window bars, and more. You might also consider investing in a home security system for added peace of mind.