Considering an ADT home security system, you may wonder how much it will cost. The answer depends on a few factors, including the size of your home and the features you want.
ADT security systems start at around $27 per month for essential monitoring. But if you add extras like home automation or video surveillance, the price can go up to $60 per month or more.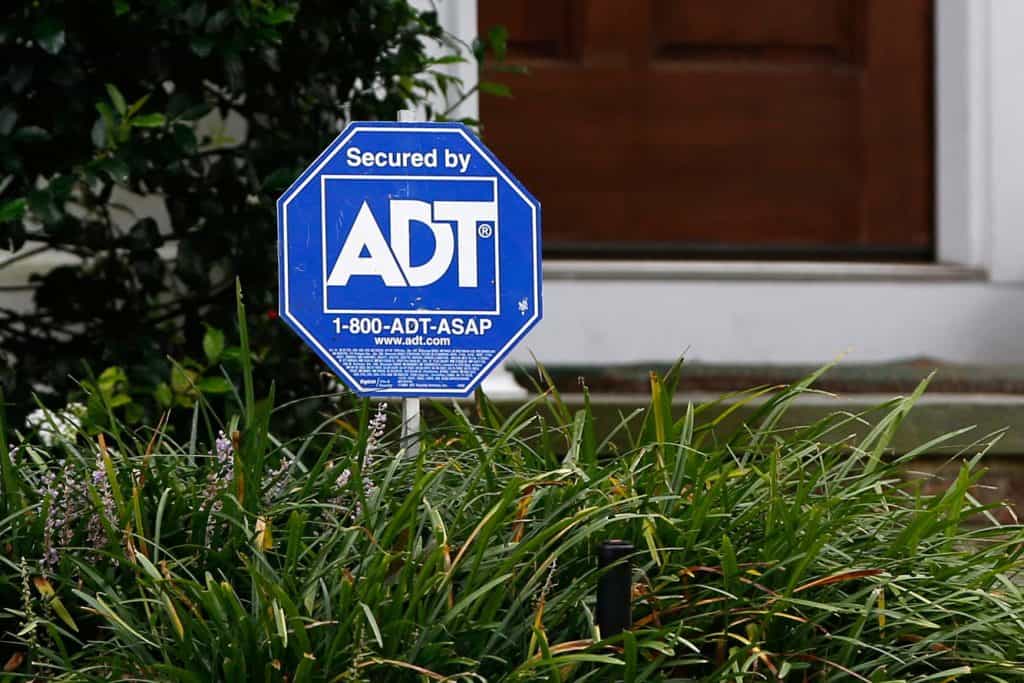 What is ADT Home Security System?
An ADT home security system is a comprehensive security solution for your home. It includes various features to keep your homes safe, such as an alarm system, motion sensors, and surveillance cameras. ADT also offers 24/7 monitoring so that you can rest assured that your home is always protected.
What Are the Features of ADT Home Security System?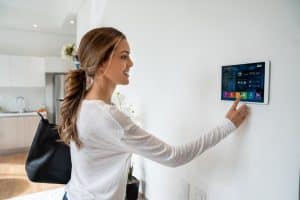 ADT home security system is one of the market's most popular and effective systems. Many features make this system so popular and effective. One of the most essential features is 24/7 monitoring. This means that your home is monitored all day and all night, so you can feel safe knowing someone is always watching over your home.
Another great feature is the ability to customize your system to fit your needs. You can choose what types of sensors you want, where you want them placed, and how you want them to work. This allows you to create a security system perfect for your home and your family's needs.
How Does ADT Home Security System Work?
An ADT home security system is a great way to keep your home and family safe. Here's how it works:
When you sign up for ADT, you'll choose a security package that best meets your needs. Once your system is installed, it will monitor your home for signs of trouble. If there's an intruder, the system will sound an alarm and notify the ADT monitoring center.
ADT also offers other features like fire and carbon monoxide detection and medical alert pendants for seniors or people with medical conditions. You can even control your security system remotely with the ADT app.
With an ADT home security system, you can rest assured that your home and family are protected 24/7.
Is ADT Home Security System Worth It?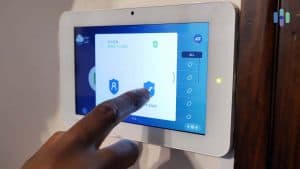 Regarding home security, ADT is one of the most well-known names in the business. But is an ADT security system worth the investment?
Undoubtedly, an ADT security system can give you peace of mind. After all, this company has been in business for over 140 years and has helped protect millions of homes and businesses.
ADT offers a wide range of security products and services, including burglar alarms, fire alarms, carbon monoxide detectors, home automation, and more. They also have a 24/7 monitoring center that can dispatch police, fire, or medical personnel to your home in an emergency.
So, if you're looking for a comprehensive home security solution, ADT is worth considering.
Conclusion
In conclusion, the cost of an ADT home security system depends on homeowners' features and services. Most homeowners expect to pay between $28 and $58 per month for their ADT security system. However, there are many ways to save on the cost of an ADT security system, including discounts for multiple-year contracts and early termination fees.
Frequently Asked Questions
What Is The Monthly Cost Of Adt Security?
ADT Security is a home security company that offers several monitoring and protection services. The monthly cost of ADT security depends on your service level and protection. The most basic level of ADT security starts at $28.99 per month. This includes 24/7 monitoring of your home and police and fire department dispatch in an emergency.
How Much Does It Charge For Installation?
ADT installation charges vary depending on the services requested and the equipment needed. The average cost of a basic ADT security system is around $850. However, this price can increase if additional features are added, such as home automation or surveillance cameras. It is important to note that most ADT security systems require a professional installation, which will add to the overall cost.
Is An Adt System Worth It?
An ADT system is worth it if you are looking for a comprehensive security solution for your home or business. The system includes:
A control panel.

Door and window sensors.

Motion detectors.

Sirens that will deter intruders and alert you to their presence.
The monthly monitoring fee is also very reasonable, making it an affordable option for most people.
What Is Included In Adt Packages?
When we talk about ADT packages, we refer to services that are often bundled together and offered by security companies. These services include home security systems, security cameras, and monitoring services.
Does ADT Do Free Installation?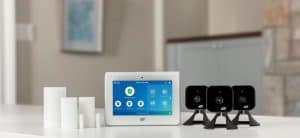 ADT does not offer free installation of its security systems. However, they offer various discounts and financing options to help offset the installation cost. ADT also offers a money-back guarantee if you're unsatisfied with their service.
Do You Own Your Equipment With ADT?
ADT is a home security company that offers its customers the option to buy or lease their security equipment. If you choose to buy your equipment, you will be the owner of the equipment and will be responsible for maintaining it and paying for any repairs that may be needed. If you choose to lease your equipment, ADT will be the owner of the equipment and will be responsible for maintaining it and paying for any repairs that may be needed.
How Long Does Adt Installation Take?
The average ADT installation time is between 2-4 hours. This timeframe can be affected by several factors, such as the size of your home, the complexity of the system, and the number of sensors being installed. Our professional installers will work diligently to ensure your system is installed correctly and promptly.
Does ADT Work If Power Goes Out?
The ADT security system works even if the power goes out. The system has a backup battery that will keep the system working for some time. The exact amount of time will depend on the size of the battery and the number of devices connected to the system.
How Can I Lower My Adt Bill?
There are a few things you can do to lower your ADT bill. One is to ensure that you take full advantage of all the discounts available. Another is to see if you can get a lower rate by paying your bill in full each month. Finally, you may consider switching to a less expensive security system.
Does ADT Need Wifi?
In general, ADT does not need wifi to function correctly. Wifi can be used to connect ADT devices to the internet for remote monitoring and control, but it is not required for the system to work.
How Do I Negotiate My Lower Adt Bill?
You will need to contact the customer service department to negotiate your lower ADT bill and explain your situation. You may be able to get a lower rate if you are willing to sign a new contract or agree to specific terms and conditions. Be sure to have your documentation and billing information ready when you call to make a strong case for why you deserve a lower rate.