In today's digital age, many homeowners are turning to wireless home security systems to protect their families and property. While many different types of home security systems are available on the market, one of the most popular options is a system that integrates wirelessly with your VoIP phone service.
This system allows you to access your security cameras and controls from anywhere in the world, making it easy to keep an eye on your home no matter where you are. In addition, by integrating your security system with your VoIP phone service, you can take advantage of some great features like voice-activated door locks, intercom functionality, and more.
If you're thinking about getting a home security system, you probably will want to look for one with wireless connections. To learn more about wireless home security systems that work with VoIP phones, read for more information. We'll discuss some of the benefits of using this system and provide tips on choosing the best home security system for your needs.
What is VoIP, and how does it work in wireless home security systems?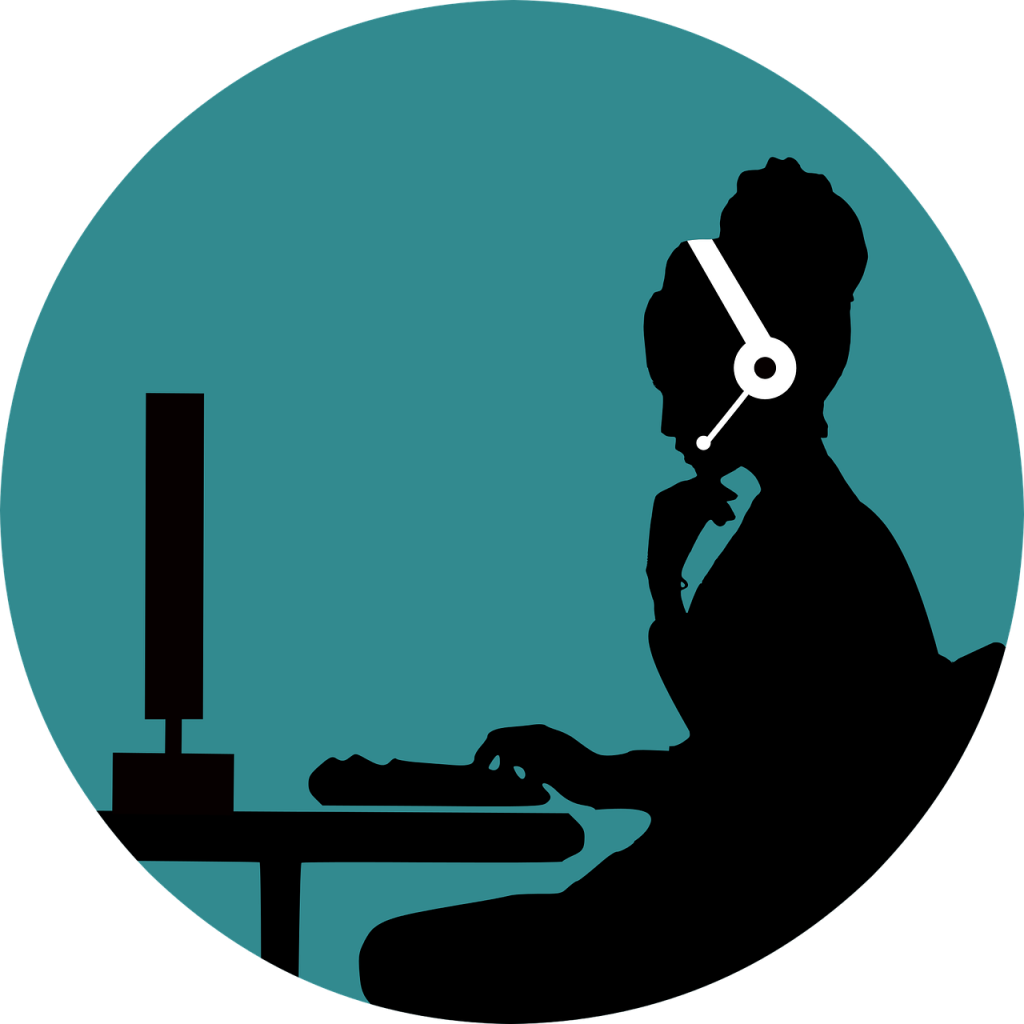 Voice over Internet Protocol (VoIP) is a modern communication protocol that uses the Internet or other packet-switched networks as a medium for transmitting digital audio signals. VoIP technology enables users to make telephone calls over IP networks, such as the Internet, instead of using traditional analog phone lines. This technology has seen increasing use in recent years, with applications ranging from video conferencing to wireless home security systems.
In such systems, VoIP can securely transmit audio and data signals between components in the home security system, allowing homeowners to monitor their residences remotely. By leveraging an existing broadband connection and cloud servers, VoIP allows these signals to be transmitted without using traditional wired lines – making home security systems more affordable and flexible than ever. Furthermore, VoIP also ensures a secure connection that keeps unauthorized parties from listening in on your conversations. Ultimately, this makes VoIP an appealing option for those looking for a reliable way to stay connected to their homes.
As you can see, there are a lot of benefits to having a system that has the ability to connect with you via VOIP or a home security app. You can check in on the status of your house and security system wherever you have a wireless signal.
VoIP-compatible wireless home security system
Wireless home security systems are becoming increasingly popular, offering a secure and efficient way to protect your home. But what if you could take that security yet one step further? That's where VoIP-compatible home security systems come in. In addition to helping protect your property, VoIP-compatible security systems also allow you to make voice calls over the Internet using an affordable plug-and-play device or an acceptable computer microphone or headset setup. This adds an extra layer of convenience, allowing you to stay connected from anywhere with access to the Voice over IP platform. Plus, setup is easy: you only need a wireless router and compatible system components for basic installation. So whether you're interested in monitoring your property remotely or simply want added peace of mind, a VoIP-compatible home security system can provide the perfect solution.
Benefits of having a wireless home security system that works with VoIP
A wireless home security system that utilizes VoIP technology provides numerous benefits for homeowners. VoIP technology is more reliable and secure than traditional phone lines and more cost-effective. It also allows the user to view video footage on any device with internet capabilities, virtually eliminating the need for bulky control panels and monitors. The wireless technology embedded in VoIP systems allows users to place components throughout the home while ensuring they are all connected.
This offers an additional layer of security since movement can be detected throughout various locations within the house. Furthermore, because many VoIP systems use artificial intelligence (AI) features such as facial recognition or motion detection, users can enjoy round-the-clock monitoring without having to monitor the system continually. In short, a wireless home security system with VoIP can be a powerful and cost-effective tool for protecting your family and property from potential danger.
How to set up a wireless home security system that works with VoIP
Setting up a comprehensive home security system that works with VoIP is not overly complicated. To begin, we recommend investing in a good quality router and modem that provide ample coverage for your home's Wi-Fi network. Once your router is set up and functioning properly, it's time to decide what kind of security components you need, such as motion detectors, window alarms, door sensors, and cameras. You will also need to purchase a monitoring system or package compatible with VoIP– this type of service will alert you by phone if there is an issue with your security system. After you have obtained the necessary equipment and services for your system, it's time to start the installation process.
Follow each manufacturer's guidelines exactly as stated when connecting the device to your network by hardwiring or using a wireless connection. Finally, once everything has been attached properly and tested to verify functionality, program your preferences into the control panel software so that it knows exactly how to respond whenever the alarms are triggered. By following these steps carefully and keeping all of the software up-to-date, you can create a reliable wireless home security system that works with VoIP.
Suggestions on the best places to purchase a wireless home security system that works with VoIP
When looking for a wireless home security system that works with VoIP, it is important to choose one from a reliable vendor. Among the many choices available, some of the most reputable brands can be found online or in big-box retailers. For instance, buying a wireless home security system from Amazon offers users the convenience of fast shipping and expansive coverage by their warranty offerings. Additionally, local electronics stores are always another good choice if you need specialized advice or guidance when purchasing. Some particular outlets specialize in wireless home security systems and may be able to provide more specific advice on the best product for your needs.
ADT also offers a wide range of home security systems tailored to work with VoIP networks. In addition to their hardware and monitoring services, ADT provides 24/7 customer service and tech support, ensuring that you always have someone available in case of any issues or difficulties.
Considering all of these options before making a purchase will help ensure you make the best decision for yourself and your family when procuring a new VoIP-compatible wireless home security system. Finding the right product at a price point that fits your budget is key in purchasing the home security system that you need. By shopping around at different locations, reading product reviews and researching specials, you should have no trouble selecting an excellent product at an ideal price point.
Conclusion
A VoIP home security system is a great way to improve the security of your home. Wireless systems are especially convenient because they can be easily installed without requiring special wiring. There are many benefits to having a wireless system, including the ability to monitor your home from anywhere in the world. Many options are available online and in stores if you are interested in purchasing a wireless home security system. Be sure to read reviews before purchasing to find the best product for your needs.
Frequently Asked Questions
What is VoIP?
VoIP stands for Voice over Internet Protocol and it is a way of making voice calls using the internet instead of traditional phone lines.
What are the benefits of VoIP?
The benefits of VoIP include lower monthly phone bills, the ability to make and receive calls anywhere with an internet connection, improved sound quality over traditional phone lines, as well as additional features like video-conferencing.
How does VoIP work?
VoIP sends voice signals over the internet, unlike traditional phone lines, which use analog signals. A VoIP system will convert the analog signal into digital data before it is sent over the internet.
What is a VoIP phone?
A VoIP phone is a telephone that uses Voice over Internet Protocol (VoIP) technology to transmit calls over the internet instead of through traditional analog phone lines. With a VoIP phone, you're able to make and receive phone calls from any location with an internet connection. You can also use VoIP phones for messaging, video conferencing, and other forms of communication.
How do I choose a VoIP provider?
When choosing a VoIP provider, you should consider factors such as the quality of service, cost and features offered. Additionally, check to see if the company has any customer reviews or ratings that can help you make an informed decision. You should also ensure that your chosen provider is compatible with any hardware and software that you may already have.
What are some of the best VoIP features?
Some of the best VoIP features include voice mail, call forwarding, caller ID, three-way calling, and virtual numbers. Also, many providers offer additional features such as video conferencing and text messaging.
How do I choose a VoIP-compatible security system?
When selecting a VoIP-compatible security system, you must consider your budget and the type of features you need. Also, read reviews and research specials to find the best possible product for your needs.
ADT offers several home security systems that are tailored to work with VoIP networks, so this may be a good option to consider. In addition, it is wise to compare the different features and prices among various vendors to make the best decision for your home security needs. These security systems can usually hook into your home computer or phone without much hassle.